Greetings, just popping in to wish everyone a happy solstice.
I'm still cranking out commission work, but between projects I've found time to wrap up "Atlantean Arbitrium," a painting I've been sporadically hacking at for nearly two years. Check it out, and also the UV blacklight version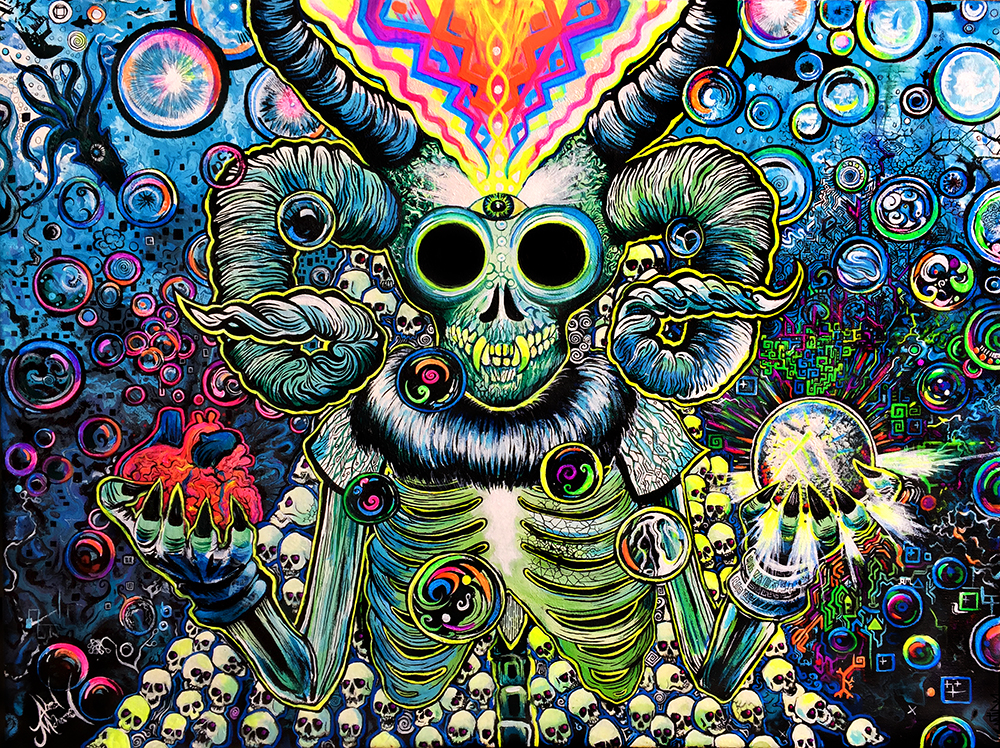 Happy Yule, and enjoy the full, magnificient winter solstice moon!